Having a website is imperative in business. It doesn't only promote your business as well as your products or services. It also builds your brand and engages with your customers. Thus, you must have an aesthetically appealing and highly functional website.
But did you know that 47% is the average bounce rate for ecommerce businesses? It's for the 2nd quarter of 2022, a slight increase from the last quarter (43%).
The bounce rate is the percentage of visitors leaving your website without taking action. It means that they don't purchase your products or hire your services. Often, they don't return to your website at all.
So how do you keep your site visitors returning and convert them into actual customers? The answer is an excellent UX design. Read on to earn some UX design consulting tips for your business from a UI/UX design service provider with 10 years of experience.
The Importance of UX Design
Design plays a crucial role in our world. Before, they used to be plain and simple objects, signs, or symbols. Today, they have become powerful tools in the world of business.
In his book The Power of Design, Richard Farson claims that designs can transform our society. They reflect how we make sense of our reality. That's why it's easy to see various kinds of designs in different parts of the world.
Designs can transform our society.
Designs apply to business websites as well. They don't only affect a site's aesthetics; they also impact its overall functionality. They go as far as attracting customers and winning them back.
Unfortunately, almost 40% of consumers leave a website due to poor or outdated designs. Thus, business owners should consider investing in excellent UX design. Sadly, our experience proves these numbers. We specialize in building human-centered design, and we have seen a lot of web apps with faded designs and poor user experience. But what exactly does "UX design" exactly mean?
What Is UX Design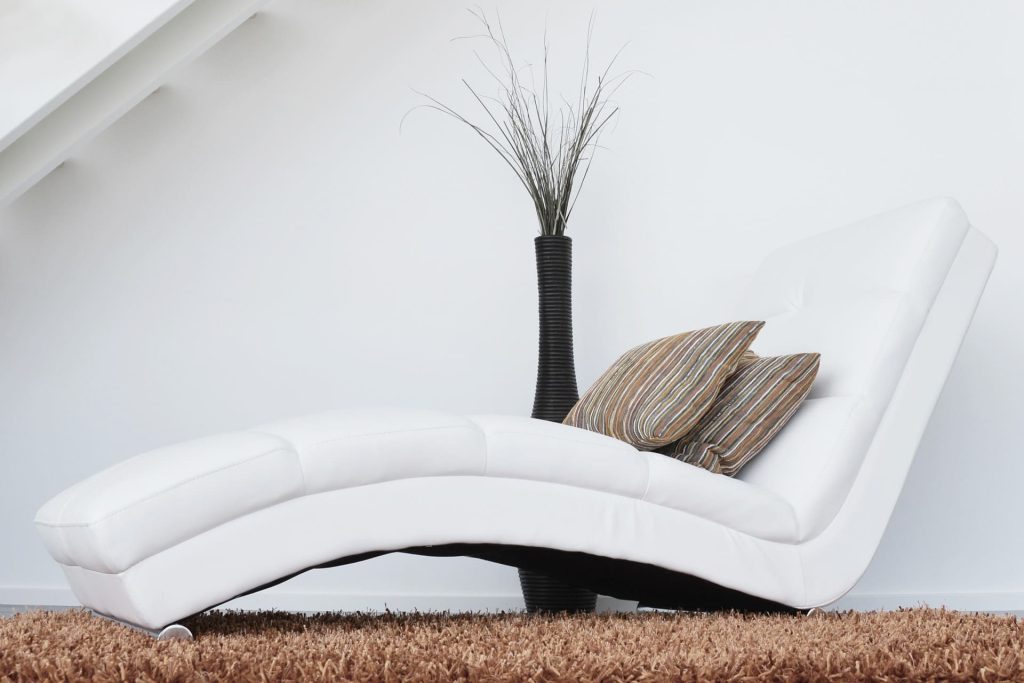 UX stands for user experience. It refers to an individual's experience with your business—or website, for that matter. However, it encompasses all aspects of the user interaction with your website, business, and products or services.
That said, UX design impacts the end user's overall experience. It factors in your website's aesthetics and functionality. Below are elements that can affect the user experience:
Site structure
Layout
Background
Whitespace
Color scheme
Typography
Content pieces (text, images, and videos)
Navigation
Speed
UX design is a vital part of web design. It can substantially determine your website's bounce and conversion rates. Almost 90% of online shoppers won't return to a website after a bad experience. However, good UX design increases a site's conversion rate by up to 200%. To understand what we are talking about, look at the list of 35 best app design examples.
The ultimate goal of UX design is to offer users a seamless, enjoyable, and valuable experience. It seeks to provide customers with a great experience and meet consumer needs, whether for information, products, or services.
What Is UX Design Consulting?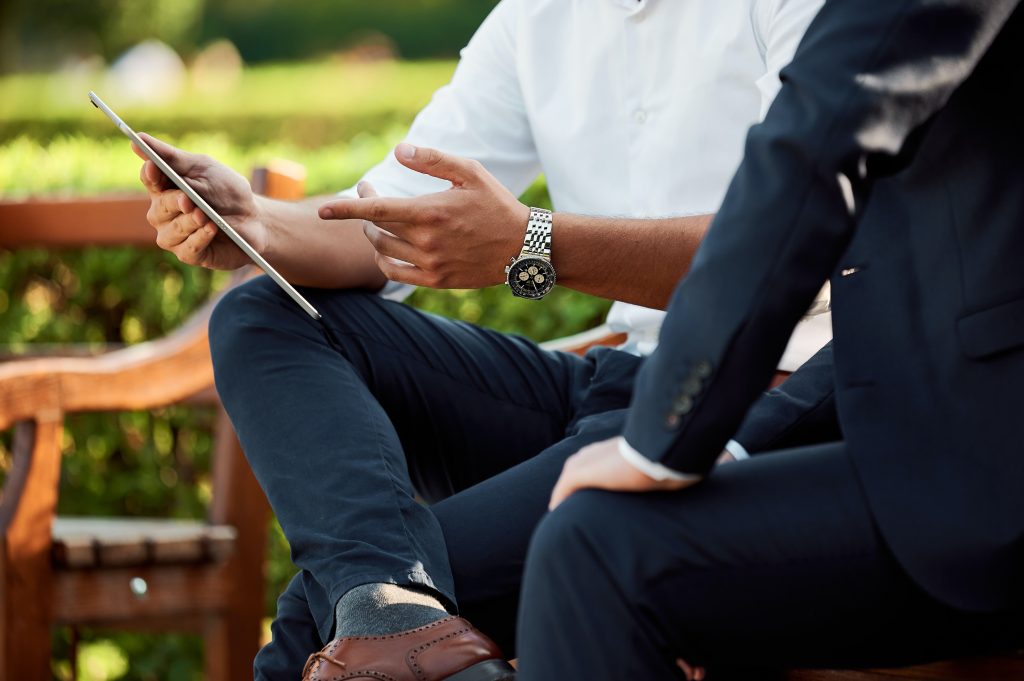 UX design consulting involves discussing with experts what design features to incorporate on your business website. It takes sitting down and brainstorming with your hired consultant before allowing UX designers to audit and optimize your site. Moreover, it's essential to understand what type of UX specialist you need. There are two types: UX designers and UX developers.
UX design consulting is more than just asking what you need for your website and offering web design solutions. It's a holistic approach that usually involves:
Identifying your business objectives
Studying your target market
Examining your current website
Offering design features
Deciding what elements to incorporate
Running site tests
Performing actual web designing
Optimizing your website design
Companies provide UX design services as a part of the software development lifecycle among with business analysis services and QA and testing services. By undergoing the right processes and applying proper UX procedures, your consulting agency will help improve your website. Ultimately, it will help meet your business goals: to attract new customers and keep them coming back.
The Benefits of UX Design Consulting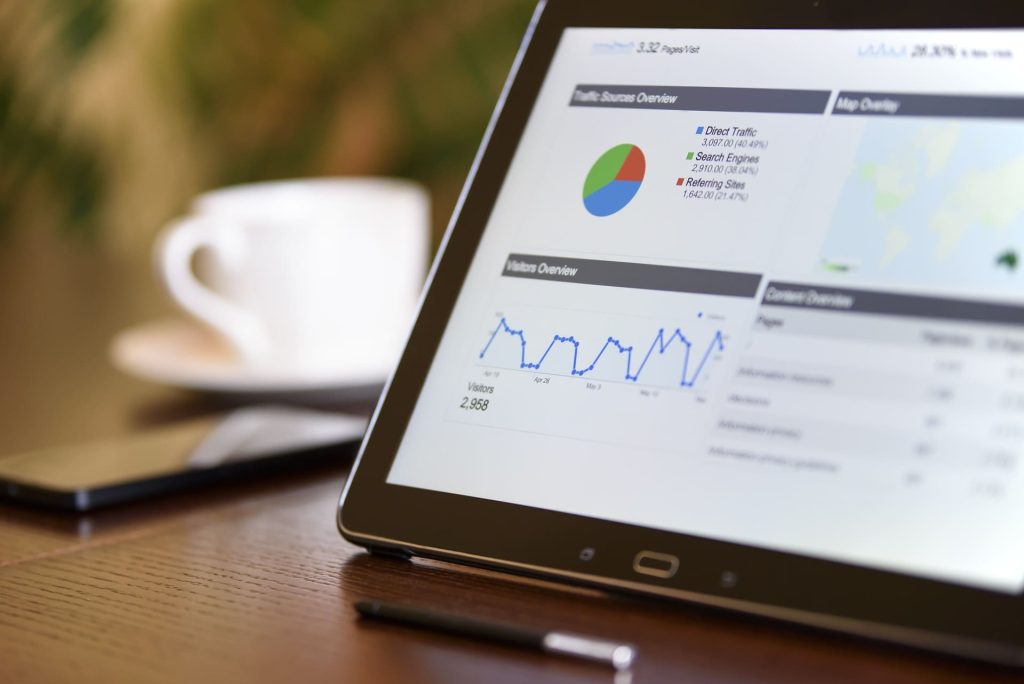 Here are the valuable benefits of UX design consulting:
Enhanced Aesthetic Appeal: A well-structured website with highlighted content, perfect color combination, ample whitespace, and a clean layout looks visually appealing. It doesn't only attract site visitors; it also makes them stay and keeps them coming back. Thus, the right UX design will boost your site's visual appeal.
Improved Functionality: Not only does UX design enhance your website's aesthetics, but it also improves its usability. Your business site will be easy to navigate and run faster. Users will not have a hard time exploring from one web page to another. When your site works better, users will most likely visit your website and do business with you.
Ensured User Satisfaction: Good visuals and functioning web pages will translate into user satisfaction. For one, they make a good impression on your business. They also won't piss your potential customers off and drive them away. Ultimately, they might influence your site visitors to buy your products or hire your services.
Plausible Customer Loyalty: UX design is the first step to attracting site visitors. With great UX, these visitors will most likely become customers. If you keep them coming back, they might become your loyal customers. You'll be able to build an online community of loyal supporters through your robust website.
Increased Business Profits: As simple as UX design can boost your profit. With poor design, you push customers away and already lose them at the onset. But great designs will come a long way, from getting site visitors back to converting them into actual customers. And that means money for your business!
Why Should You Hire a UX Design Consultant?
Consider working with UX design consultants for several good reasons. They won't only boost your website; they can be instrumental to your overall success. How is this possible? They perform the following:
Incorporate design features to help meet your business objectives.
Study your market to identify your buyer's persona and provide their needs.
Conduct a site audit to determine technical issues and fix them.
Create appropriate designs and perform usability tests to see if they work.
Perform web designing, incorporate design elements, and measure their effectiveness.
Based on these, UX design consulting works better than immediately hiring a web designer to develop or optimize your website. It goes beyond improving your site's aesthetics and functionality. It helps improve your business and satisfy your customers through an excellent UX design.
What does this imply? If you consult a UX design expert, you can take your website to the next level. That will translate into user satisfaction and business profitability.
10 UX Design Tips for Getting Website Visitors Back
Earlier, you learned the value of UX design consulting. However, it begs the question:
How will you get started with UX design consulting?
What UX design features should you consider?
What UX design elements should you incorporate on your website?
Let's get into the specifics. Before hiring a consultant, consider the ten UX design tips below. Here's how to win your website visitors back:
UX Design Tip #1: Incorporate a Mobile-first Design
People surf the internet via mobile phones, whether looking for information or shopping online. But the question is: does your website look good and work fine on mobile phones?
Responsive web design is the key. It's one of the web development trends that ensures your web pages render well on various devices. However, as the name suggests, go mobile first. Make sure your website is visually appealing and highly functional on mobile phones. That will keep your users coming back to your site.
UX Design Tip #2: Establish a Well-structured User Interface (UI)
UI is the point of interaction between humans and computers in particular devices. The goal is to have a well-structured UI to ensure an excellent UX. Consider typography, color schemes, layout, tools, content, and other site elements.
George Tsagas, Owner & Founder eMathZone, employs UI design for their website. "Our site serves as a Math Zone for students and teachers alike. Thus, we want to make it as simple, organized, and seamless as possible. That way, our site visitors will have a good UX and keep coming back for free Math tutorials."
UX Design Tip #3: Employ the Minimalist Design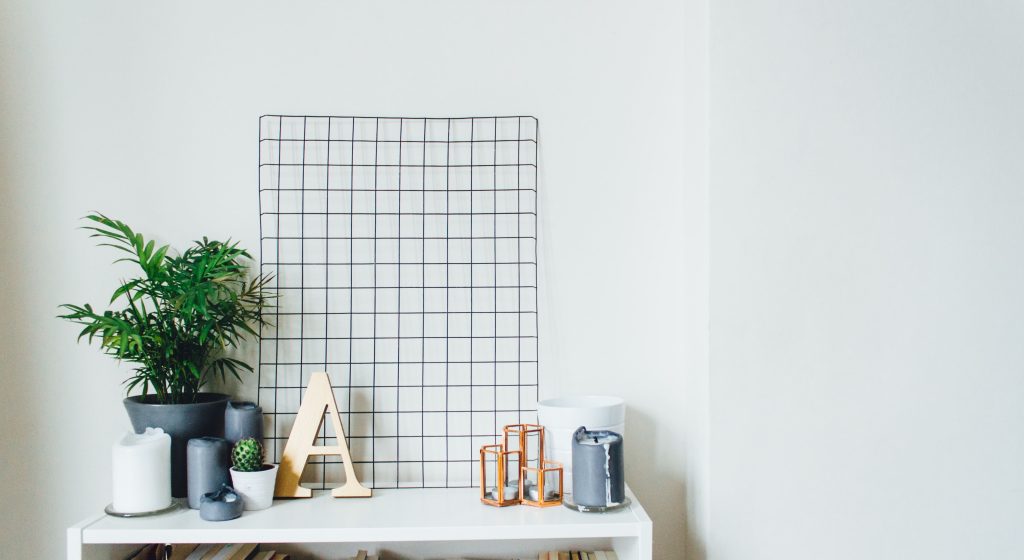 Have you realized that some of the most successful websites are clean and simple? Why? Online consumption provides users with a different experience. You don't want to bombard them with too much information and distract them with too many designs. They will probably get confused, bounce off your web page, and swear never to return.
So when it comes to UX design, simplicity is the key. Employ the minimalist design by keeping your web pages simple. Include only vital elements and remove clutter. It's the best web design for startups and SMEs to attract customers and make them stay on their websites.
UX Design Tip #4: Have Enough Whitespace
Have you seen the empty space between content pieces and design elements on a web page? It makes most of the areas on many websites—for a good reason. It's called white space, which ensures quality UX and promotes site elegance.
White space allows site visitors to rest their eyes. Meanwhile, it enables them to focus on the essential elements of your web page. That will help them get the needed information and understand your message clearly. As simple as having ample whitespace will make customers stay and return to your website.
UX Design Tip #5: Improve Your Website Loading Time
Website loading time refers to how long it takes for your web page to load completely. The first five seconds have the highest impact on conversion rates. However, more than these will compel visitors to leave your website, and they will never return at all.
That said, visit your website with stable internet and see how fast your web page loads. If it takes forever to load, improve your web design to enhance user experience. Consider hiring UX developers or designers for your business website.
UX Design Tip #6: Implement Search Engine Optimization (SEO)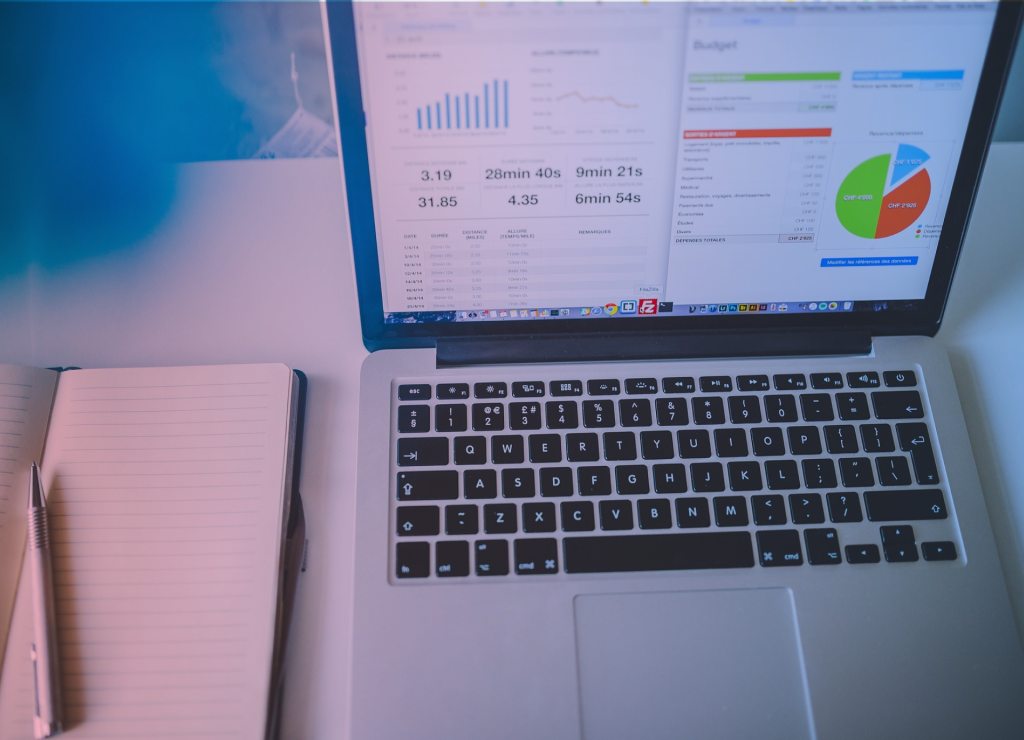 Search engine optimization is vital to your business website. Generally, SEO involves:
Optimizing your site (technical SEO)
Producing content with keyword integration (on-page SEO)
Building links (off-page SEO)
Its ultimate goal is to rank higher on Google's search engine results pages (SERP).
Consider employing SEO strategies to increase your online visibility and site traffic. Yes, your website visitors will consistently come and go. But if you remain on top of Google's SERP, you'll always find relevant customers visiting your site. Even old ones will keep coming back.
UX Design Tip #7: Add Calls to Action (CTAs)
What are calls to action? CTAs are text prompts that inspire visitors to take the desired action on your website. They are phrases like:
Click here
Fill out the form
Subscribe to our channel
Place an order
Book an appointment
Include these CTAs on your blog and other web pages. They will guide users on what to do next.
UX Design Tip #8: Get Social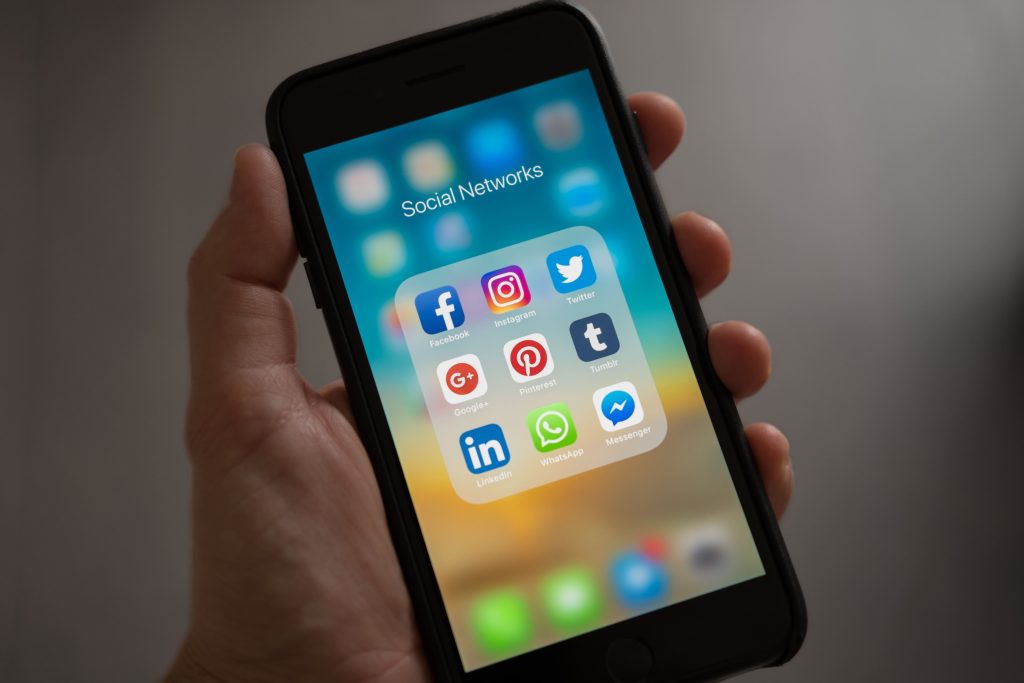 It's one thing to have a website; it's another to have social media accounts for your business. Create business pages on Facebook, Instagram, or LinkedIn and link them to your site. Ensure your potential and regular clients follow you to draw them to your website.
Anthony Martin, Founder and CEO of Choice Mutual, underscores the value of social media in business. "It's where people live and breathe; it is where your potential customers or clients reside. Thus, sign up on these channels and link them to your website."
UX Design Tip #9: Remember Content Is a King
Content is king in the digital world. That's why almost every business website now has a blog. It doesn't only promote your brand and sell your products or services. It also educates the public and engages with your target market. It's a viable means to attract visitors and keep them coming back.
Let's take UX case studies, for instance. You can have aesthetically attractive and highly functional web pages with case studies. These content pieces will serve as success proof and convince people to do business with you. Indeed, content pieces resonating with your target market make a difference.
UX Design Tip #10: Conduct a UX Audit
Of course, your business website requires regular audits. Conduct these to identify site problems, fix them, and incorporate the best UX design. That will ensure excellent UX on your web pages to make visitors stay or keep coming back.
SumatoSoft: UX Design Consulting
As an entrepreneur, you want to convert sales and acquire new customers. There are practical ways to achieve these; however, start with improving your business website.
At SumatoSoft, we have provided custom software development services for 10 years in 27 countries. As a part of custom software development services, we offer a full range of design services. We help companies to:
develop a design strategy for devices and screen resolutions;
interview users to find out their real needs;
highlight the main points of user interaction and improve the user experience here;
create a seamless flow that helps people to reach their goals on your website;
use a variety of tools and technics to form a complete picture of the final product;
make eye candy and attractive UI.
We are eager to share our expertise with you. We are proud of our well-established design development processes, which allow us to:
Cut time on UI design development by 25%.
Keep the percentage of Clients who come back to us with another project at 70%.
Reach the 98% mark of our Client's satisfaction rate, thanks to our firm commitment to deadlines and their needs.
Get in touch with us, and ask for UX design consulting services!.
The post UX Design Consulting: How To Get Your Website Visitors Back appeared first on SumatoSoft.